An Interview With Mammooty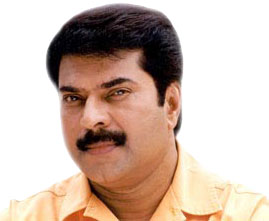 Q. How 's life, Mr. Mammootty?
Stop this mister-bister. I don't like being formal, especially at two o'clock in the afternoon. No correct. As for life, it's like life. There's rain sometime, there's sunshine sometime. Morning becomes afternoon, afternoon becomes evening and evening becomes night. At times, it is very hot, at times it's breezy and at times it's cold.
Q. Tell me something I don't know already.
You're a wise man. Don't tell me you already know about how every day comprises morning, afternoon, evening and night.
Q. Stop already. Why do you always do this to me?
What do I always do to you? I'm not a wise man, I am unaware of what I do to you.
Q. Enough. So tell me what do you on cold nights?
I sleep.
Q. With whom?
Sometimes with my pillows and sometimes with my wife. I've been faithful to my pillows, I'm never attracted to another man's pillows… or another man's wife for that matter.
Funneeee.
I'm not known to be funny. I'm very serious.
Q. Are You?
I make fun seriously… right from my childhood days to today.
Q. How old are you?
I'm old enough, I'm in my 40s. Why're you asking me? Are you going to give me a pension?
Q. Not exactly. Wanted to know if you're afraid of ageing.
What a seriously funny question. Yes, I am afraid that I'll grow up. I won't be young, active and energetic. I won't be able to travel around the world anymore. I'll become weak.
Q. What will you do when you're 60?
I'll be young.
Q. See, you've just completed playing the title role in Jabbar Patel's ambitious project, Dr. Ambebkar. Get serious and tell me all about your performance.
I will, I will I'll use some serious words. Okay, so the project was like a dream, I feel as if I've just woken up from that dream. There was a real metamorphosis in my personality. I'd seen photographs of Dr. Ambedkar… when I see myself on the screen, I can't believe that it's actually me. The shoot was strenuous, for over 120 days I faced the camera. I didn't want to convince anyone else besides myself that I could transform myself totally for the role.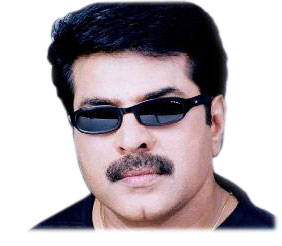 Q. Now you're talking the way actors usually do.
You mean I'm talking in clichés, But then what to do? If I don't give you clichés, you're unhappy. If I give you clichés. You're also unhappy. You're very difficult to please.
Q. Yeah, who knows? Perhaps I wish to know more.
Your wish is my command, mister.
Q. Don't call me mister-bister.
Don't get upset. Take it easy. Alright, so I've played the part of Dr. Ambedkar, showing him from the age of 25 to 58. I used my imagination considerably. I met quite a few people who knew him. I think they were quite happy that I played the role of a visionary whom they deeply admired.
Q. It seems that you've dubbed your English dialogue yourself. But your accent is so different.
I insisted on doing my own dubbing. I think my voice is one of my best assets. How could I let anyone else dub for me? Not done. I spoke in the correct English-English, the Queen's English.
When there was a suggestion that someone else's voice would be more authentic, I argued that then the film should have been made in Marathi since Dr. Ambedkar often spoke to his people in Marathi. I worked hard on the dubbing, I did my dialogue in the dubbing studio continuously for 25 days.
Q. Well done. Is it the best role of your life?
I can't brag, I can't say this is the best. All actors are greedy, they don't ever feel that they've reached the end of the road. So, I would say that the best is yet to come.
Q. Which is the best interview you've ever done?
This one, I should stop giving interviews after this one.
He's patient, soft-spoken and tolerant. He tolerated me.
Q. Your views on the film's cinematographer Ashok Mehta.
He's rare specimen. He worked like a manual labourer on the sets. He does make you a little impatient because he takes his own sweet time to light the next shot. Apart from that, he's a cool guy. He has contributed a lot to the film.
If he saw me getting impatient, sitting with my make-up, he'd pat my cheek and tell me to bear with him. I did, I liked him because his aim to do every shot perfectly.
Q. Why did the film, Dr. Ambedkar, take nearly three years to get to the finishing line?
Because of its large canvas. We shot in so many locations: Nagpur, Mahad, Nasik, Pune, London, America. It's a period picture, we had to recreate the 1950s and '60s. It isn't a fantasy where you can take all sorts of liberties. It's the real thing. Moreover, we had to work on a controlled budget. Such things take time.
Q. How did you prepare for the role?
I went through the script in detail. Also, I read all the books I possibly could. I'm an actor, I depended on the director to tell me what to do.
Q. You're supposed to be a superstar right?
I'm an actor, not a superstar.
Q. Which other actors from Kerala do you like?
I like all of them. Jayaram is good. In any case, films run nowadays, irrespective of the cast. Actors can help in the initial collections… when they do, they're called stars. I guess I can be called a star too, because people go to see my films.
Q. Do you like the word superstar?
I'm not crazy about it. You can be a superstar for a decade, two decades maybe. But you can be an actor till you die.
Q. How would you define acting?
You want a serious reply or a funny reply?
Q. The choice is yours.
Okay, then I'll say that acting reacting naturally to artificially created situations. I'm not an authority on acting… this is what I feel. But there is no machine to tell your whether you're acting well or badly. They only have machines to measure your blood pressure and such things.
Q. Tell me, you were hugging Aishwarya Rai very tightly just now. so…
So? So what? That wasn't Mammootty hugging Aishwarya. It was Captain Bala hugging Meenakshi, the characters we're portraying. Don't confuse the two things. Understand?
Q. Well, yeah. Wouldn't you agree that Aishwarya Rai is very beautiful?
M: But I'm very handsome too.
Q. But you could never become Mr. World.
Why're you being so cruel to me? Never mind. I don't think I agree with the concept of Mr.World. Even if I did, sorry it's too late for me to grow muscles and look like Arnold Schwarzenegger. When you're in your 40s, you can't suddenly look as if you have rocks and boulders placed on your arms, chest and shoulders (lights up a cigarette).
Q. Hey Hello, you once told me that you don't drink or smoke.
I only smoke a cigarette or two on the sets.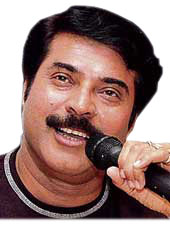 Q. What's the difference?
I don't smoke at home. My wife doesn't like it. I'll have to eat elachi or some minty sweet before I go home… otherwise she'll start screaming on smelling my breath. Ha! I'll tell her I had to smoke because it was absolutely essential for the scene.
Q. I give up. Anything else to say?
I think all of us have to find out what kind of films to make for the Indian audience. Remember Mumbai is not India. What the audience gets today, they accept because they have no choice. I'm not happy with the way we pass off anything in the name of entertainment nowadays.
Q. Why not do something about this then?
I'm not a film-maker, remember?
You could be.
I'll think about it.
Q. Which films have you liked lately?
Analyze This with Robert De Niro and Billy Crystal. I'd love to play the kind of funny don that De Niro did. The last Hindi film, I saw was Pyaar Kiya to Darna Kya. It was alright, enjoyable now and then.
Q. Finally, any last words?
Why're you sweating so much? Can I get you some cologne or something? And why haven't you shaved? Are you trying to look as handsome as me